The Diagnostic Odyssey
What disease do you have? For many rare disease patients, that is not a simple question. For some, it could take many years to get an answer. For others, there never will be a clear diagnosis as they go through multiple referrals, inconclusive tests and sometimes erroneous classifications. As cited in the UK Rare Diseases Framework, getting patients diagnosed faster may be the key to better outcomes. Time is of the essence, as 50-70% of rare diseases affect children, and 30% of them may die before their fifth birthday. With an estimated 350 million people worldwide impacted by a rare disease, the problem is large, but mostly invisible. Rare diseases are under-treated because frequently medical providers don't recognize what they are.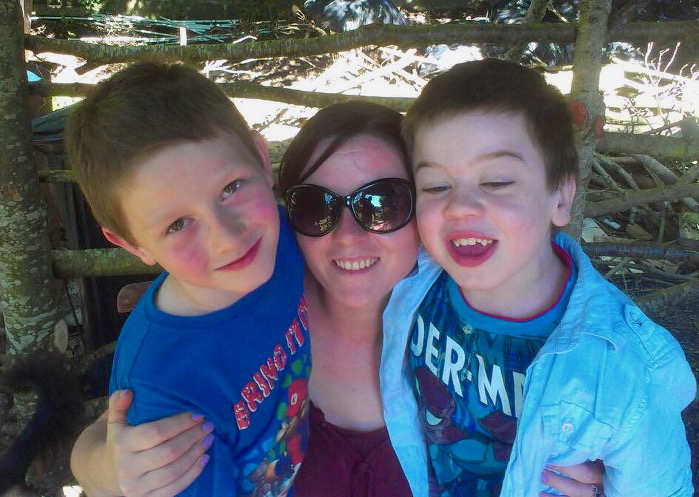 Geraldine Renton and sons Jack (left) and Ethan (right).
Listen to RareShare's latest podcast with Geraldine Renton, book author and Irish mother of a Hunter Syndrome child. In this episode, Geraldine tells of her family's journey navigating the challenges of a rare disease that led to the writing of her book Ethan and Me. Hear about their courageous battle with adversity, as they learned of the genetic enzyme deficiency behind the disease and faced its unrelenting consequences, leading to Ethan's passing in late 2020. From learning about Ethan's diagnosis, to locating support and treatments, to just being a mom, the podcast paints a broad perspective about confronting a rare disease. This very candid and detailed account, which includes many lighter enduring moments about life with Ethan, is heartwarming, informative and inspirational.
From the book Ethan and Me: "You're now in a secret world. You'll see things you never imagined... yet you'll also witness so many everyday miracles. You'll treasure things most wouldn't think twice about. You'll become an advocate, an educator, a specialist and a therapist, but most of all you'll be Mom or Dad to the most wonderful child."
RareShare Disease Summaries
One ongoing effort of the RareShare team is to update and post freely accessible disease summaries for our many communities. The information is carefully researched and reviewed by the team for accuracy and is written to be understandable for non-experts. During the past year, summaries for the following conditions have been added to their respective community pages.
Gastrointestinal Stromal Tumor
Mayer-Rokitansky-Küster-Hauser Syndrome
Molybdenum Cofactor Deficiency
To assist the team in prioritizing summaries for conditions you want to learn more about, send us a message at support@rareshare.org.
Support Us
RareShare is a part of the Rare Genomics Institute, a 501(c)3 non-profit with a big dream-- to help those struggling with rare diseases to have hope for progress and cure. To support our programs, we welcome your continued participation and donations.

© Rare Genomics Institute, All rights reserved.
Our mailing address is:
Rare Genomics Institute
4859 West Slauson Avenue #573
Los Angeles, CA 90056
Disclaimer: Rare Genomics Institute connects patients to research institutions and assists with logistics and fundraising, but we cannot provide medical advice. Please consult your physician if you have any medical questions, or call 911 in an emergency situation.